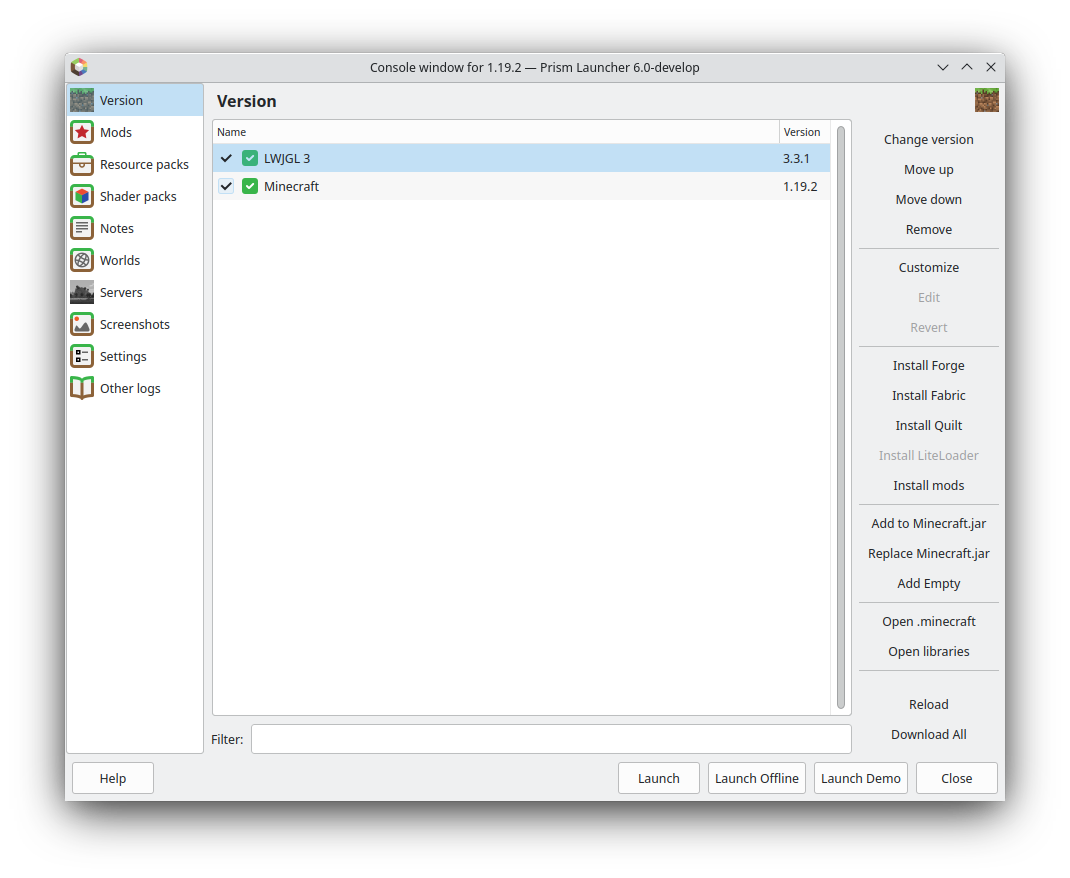 This page is for managing the core parts of the Instance.
Selection
Here you can change the version, change the load order and remove components.
Edit
This is for customizing the .json file that is used to load that component.
Install
From here you can install loader mods.
Advanced
This is for adding and replacing components that change the Minecraft.jar
Folder
This are shortcuts that open a specific folder.
---
Pages in Help pages: